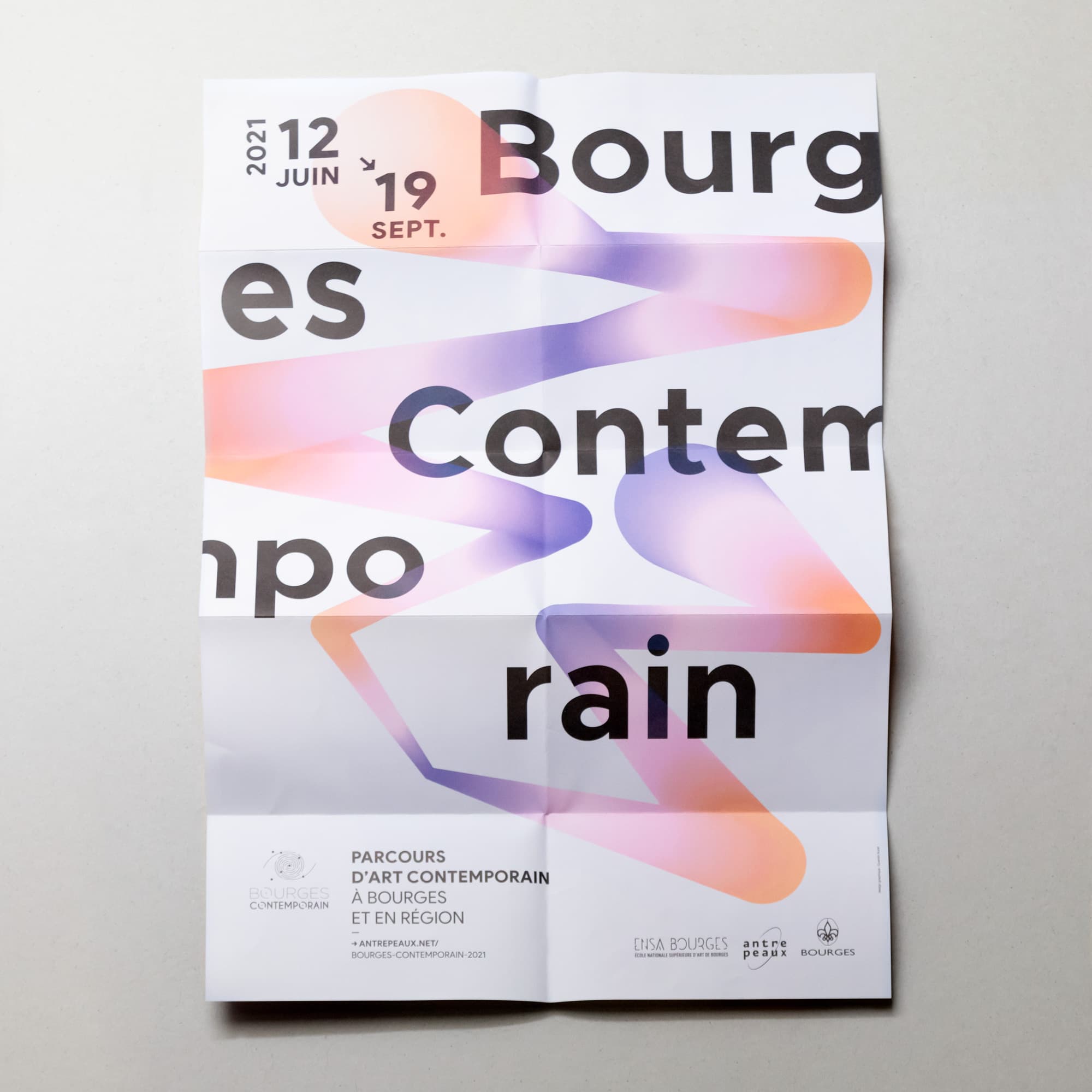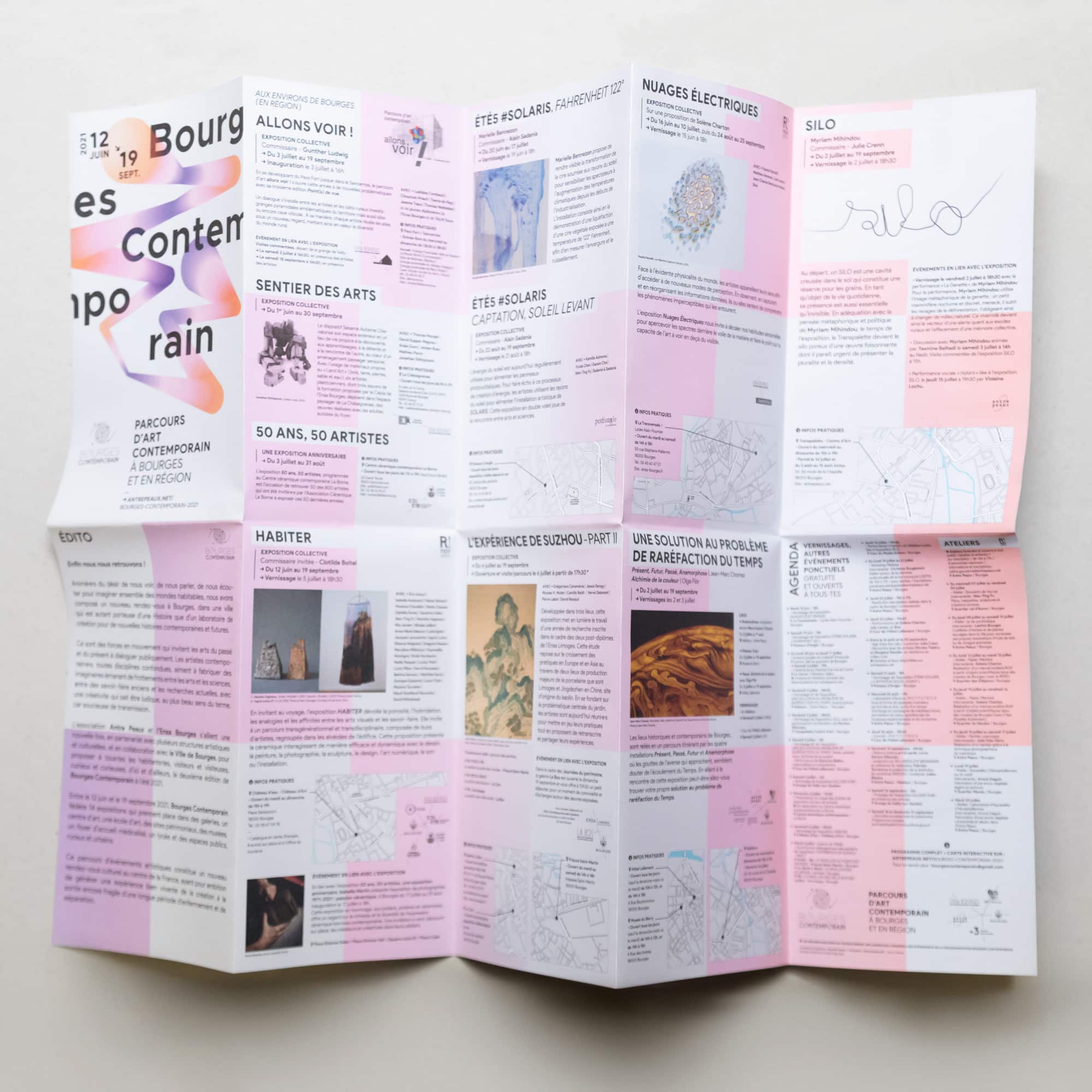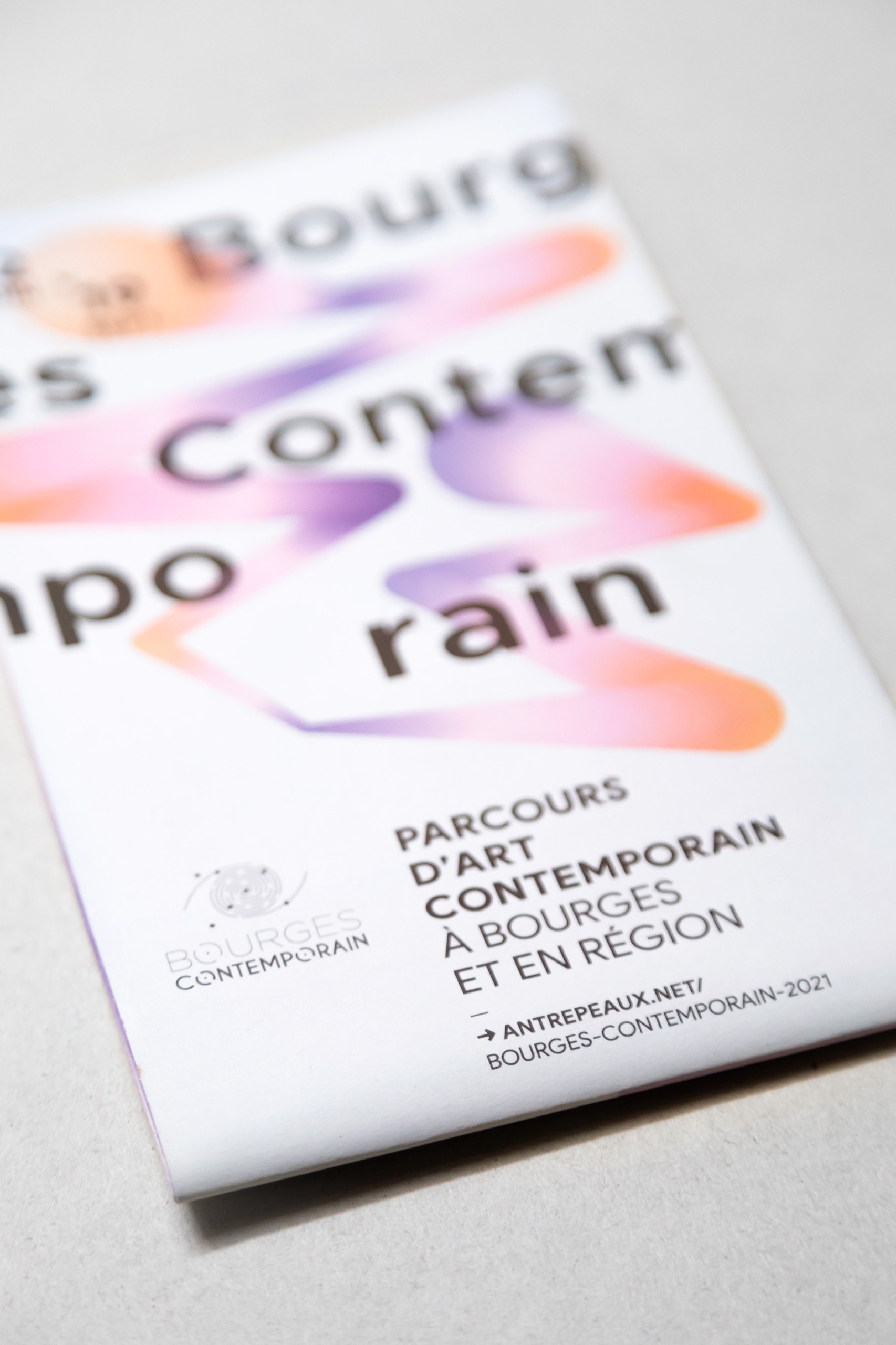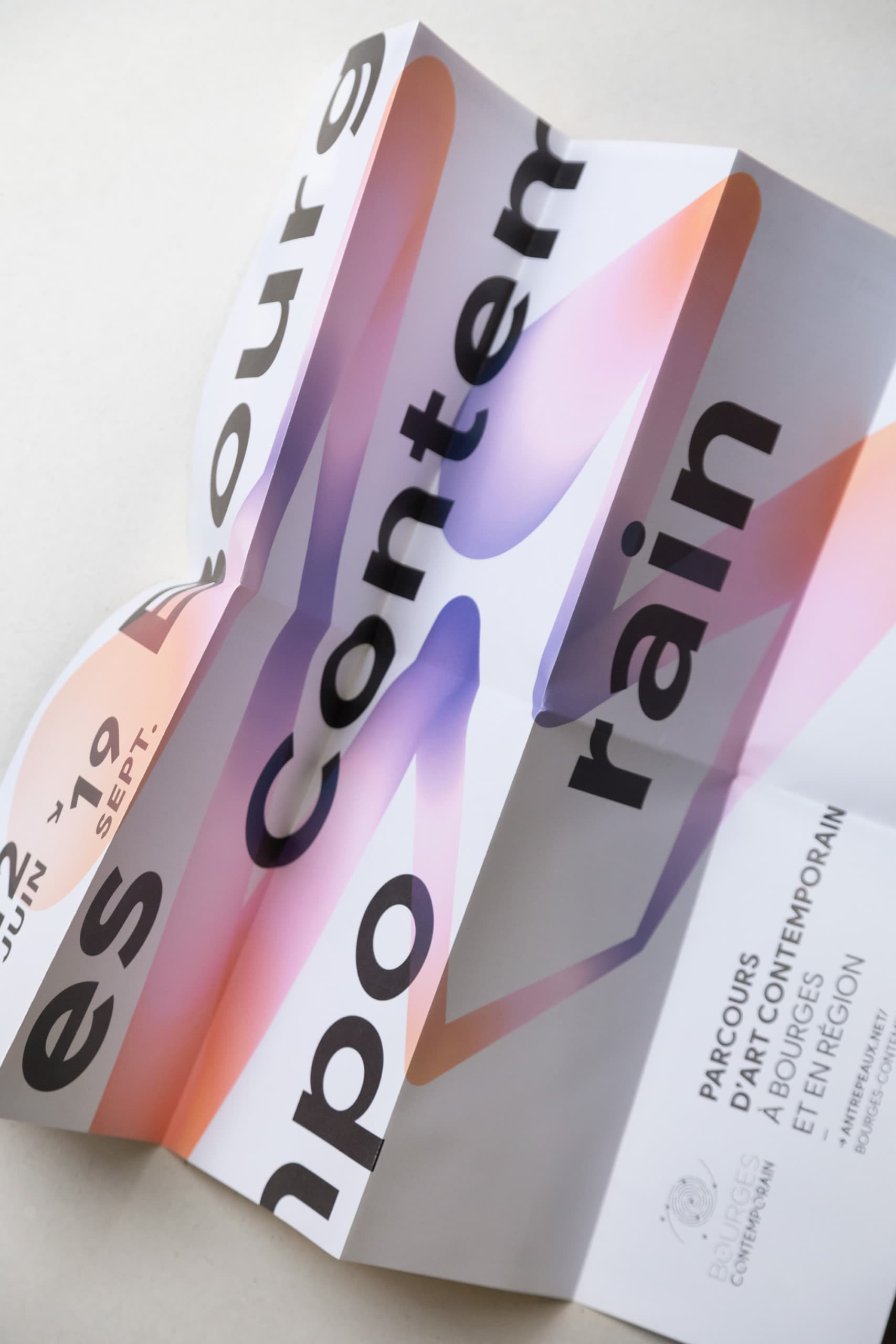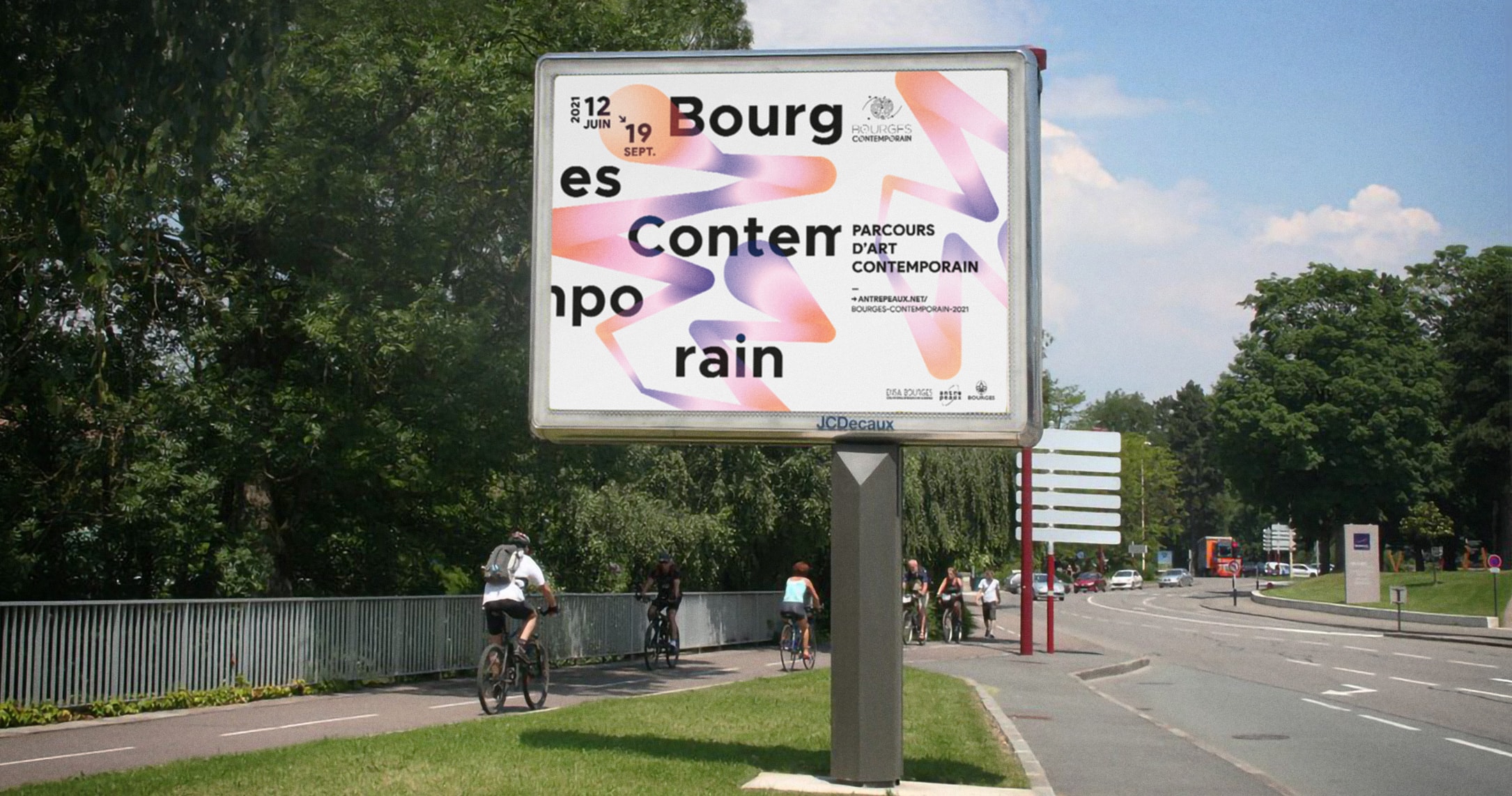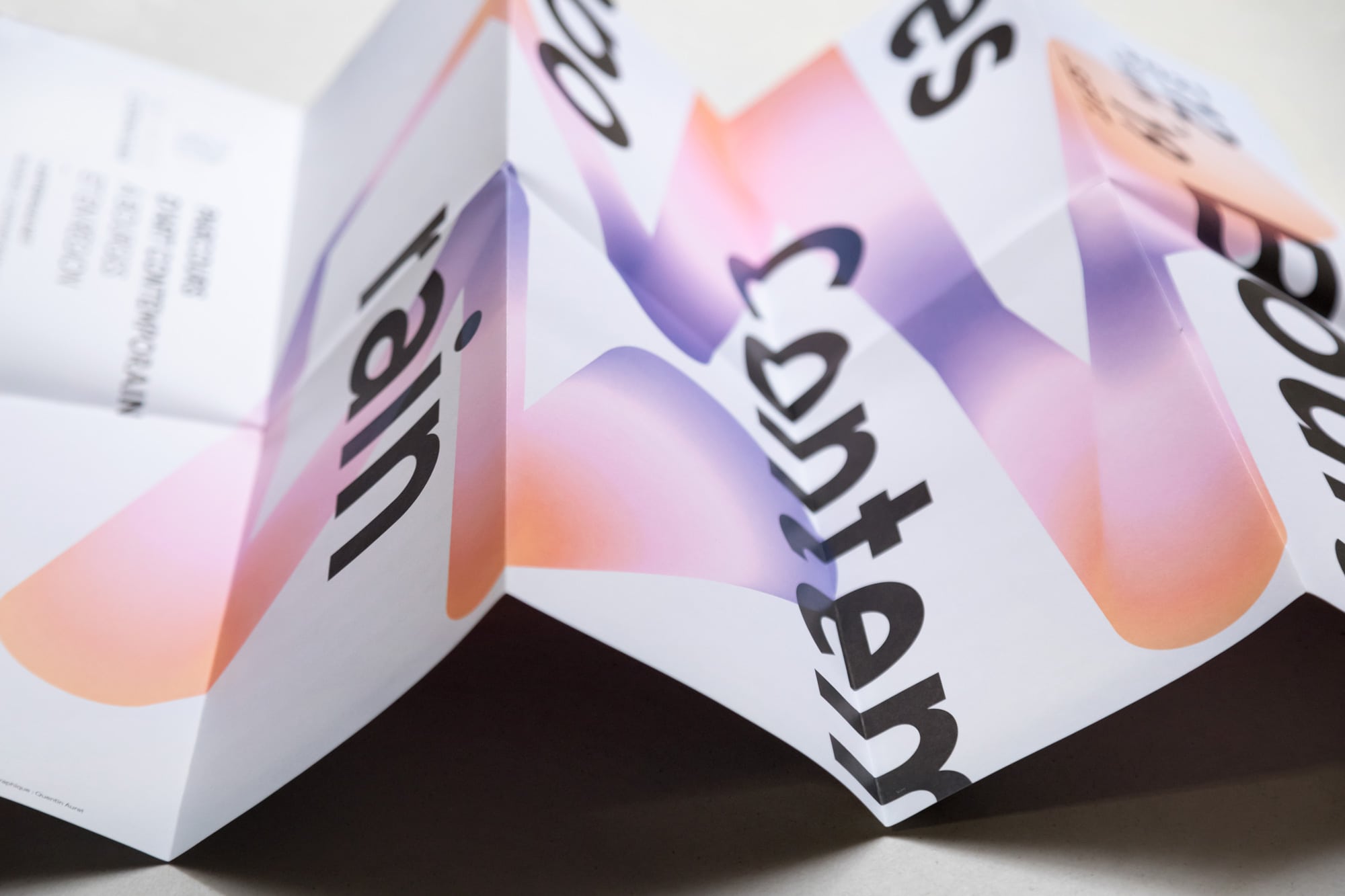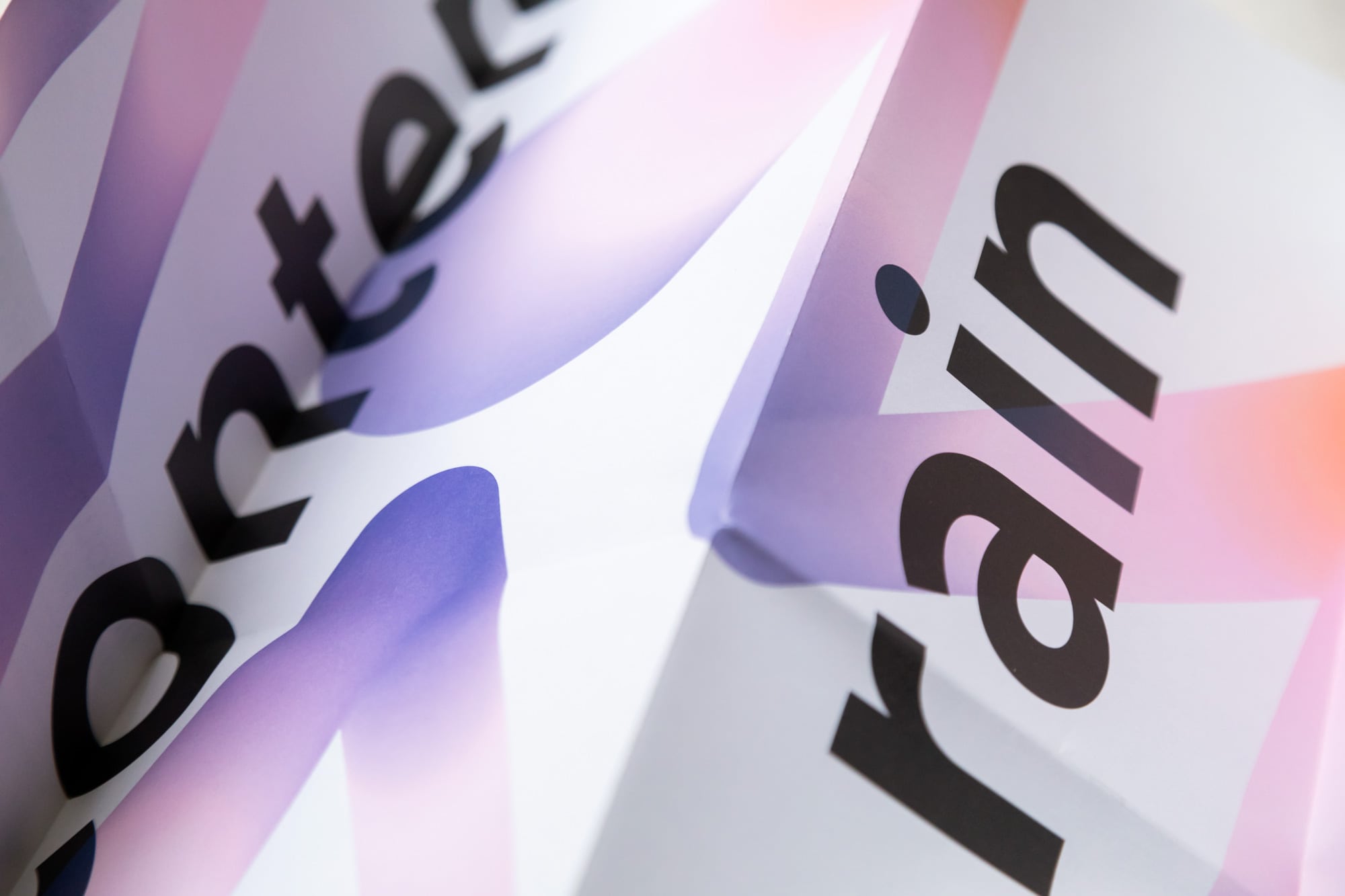 Bourges Contemporain 2021
2021
Graphic design for the event Bourges Contemporain which federates 14 exhibitions in galleries, art centers, art school, heritage sites, museums, public spaces, rural and urban. With the ambition of bringing together the arts of the past and the arts of the present, Bourges Contemporain associates artistic places with living spaces around the issues of contemporary creation.
Cet événement estival s'est vu habillé d'une communication « tobogan-arc-en-ciel », qui souligne à sa manière l'intention de parcours entre les expositions.
_
Creation of program-posters in A2 fold-out format
Creation of posters in MUPI format
Creation of street posters in 4x3 format
CMYK offset printing.
With the help of the City of Bourges, the Ensa Bourges, and Antre Peaux