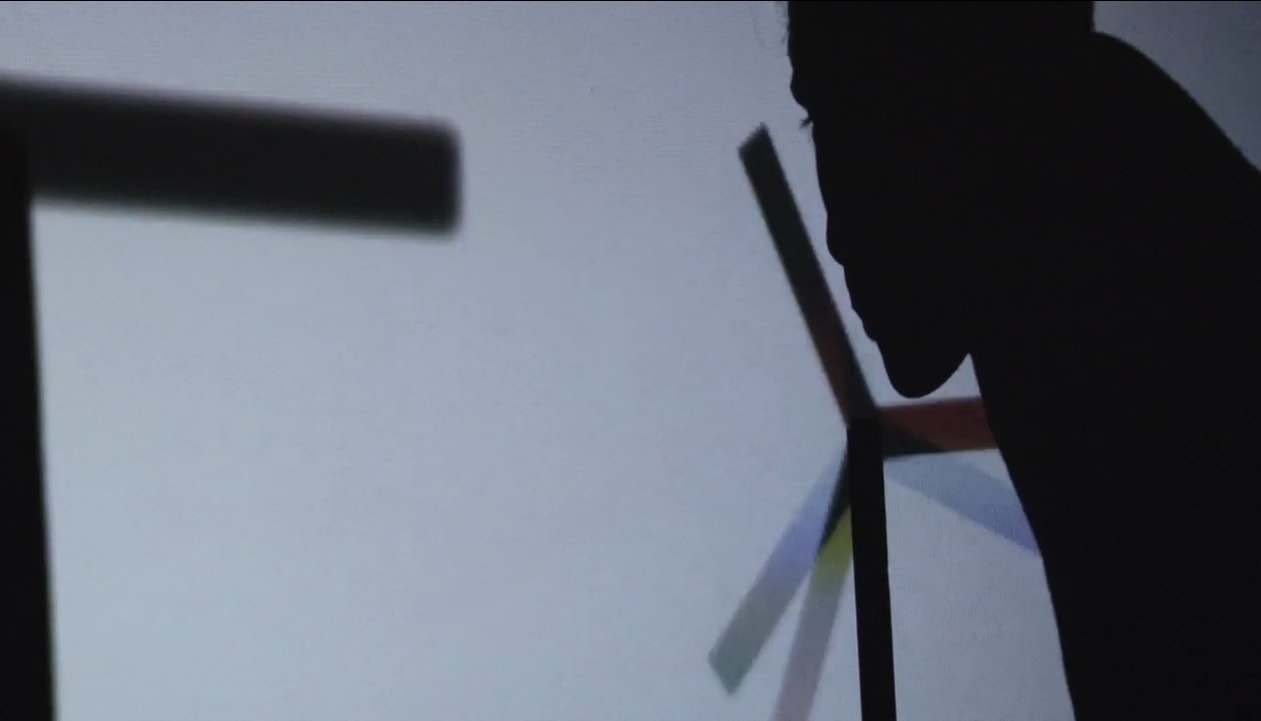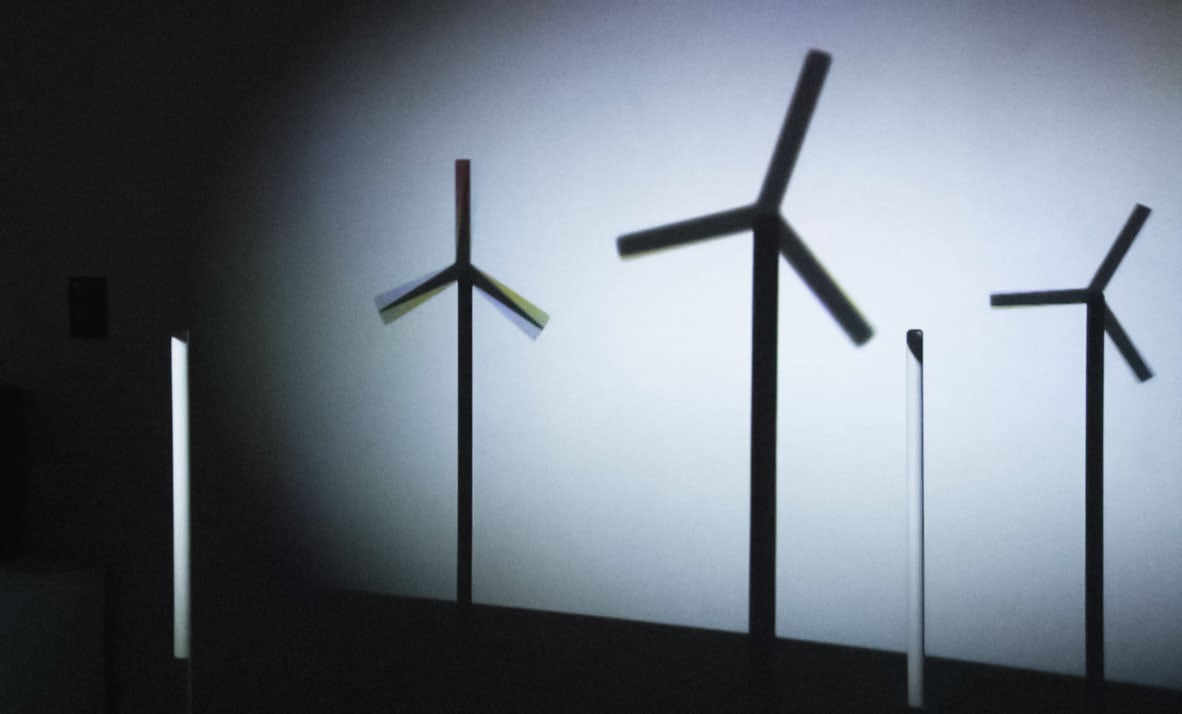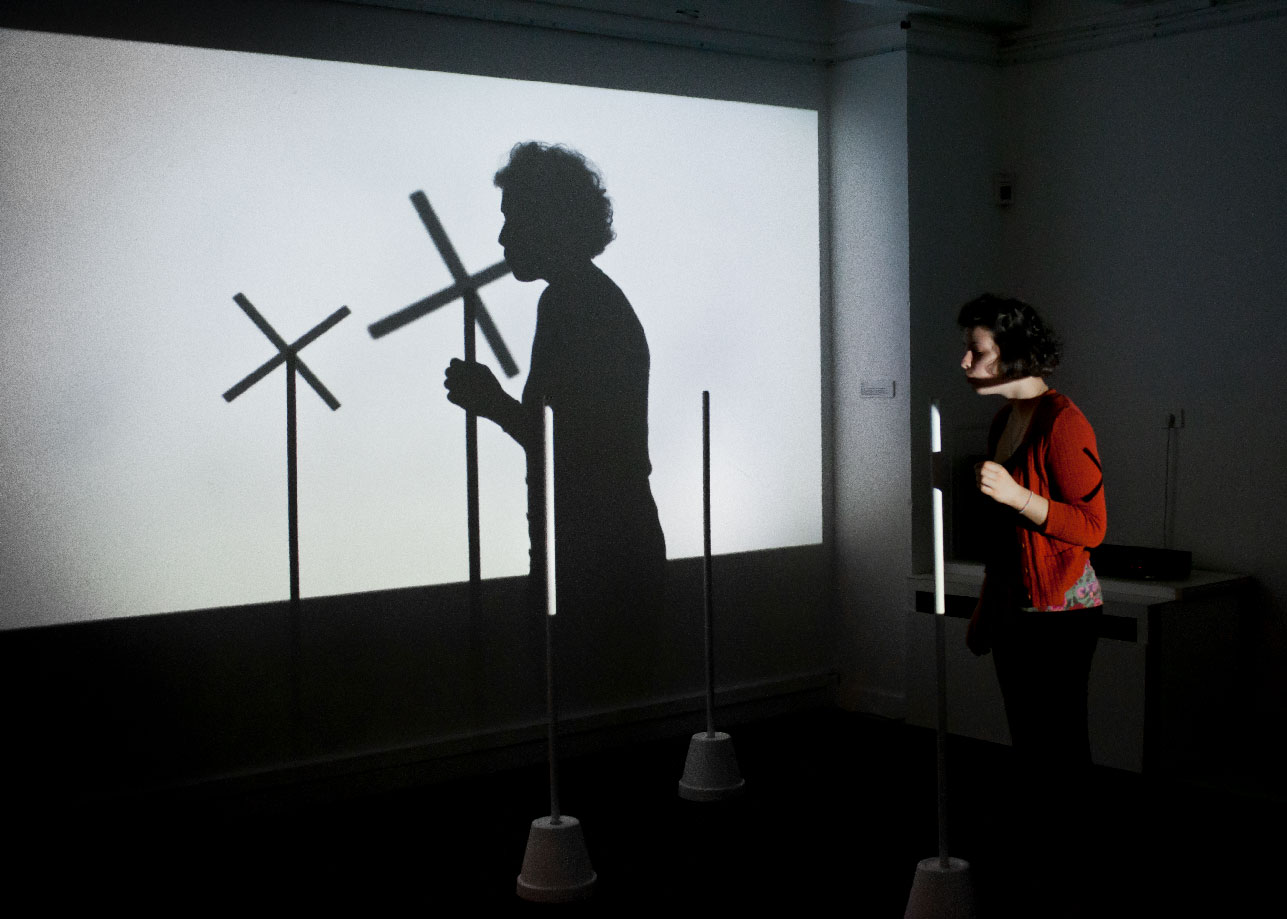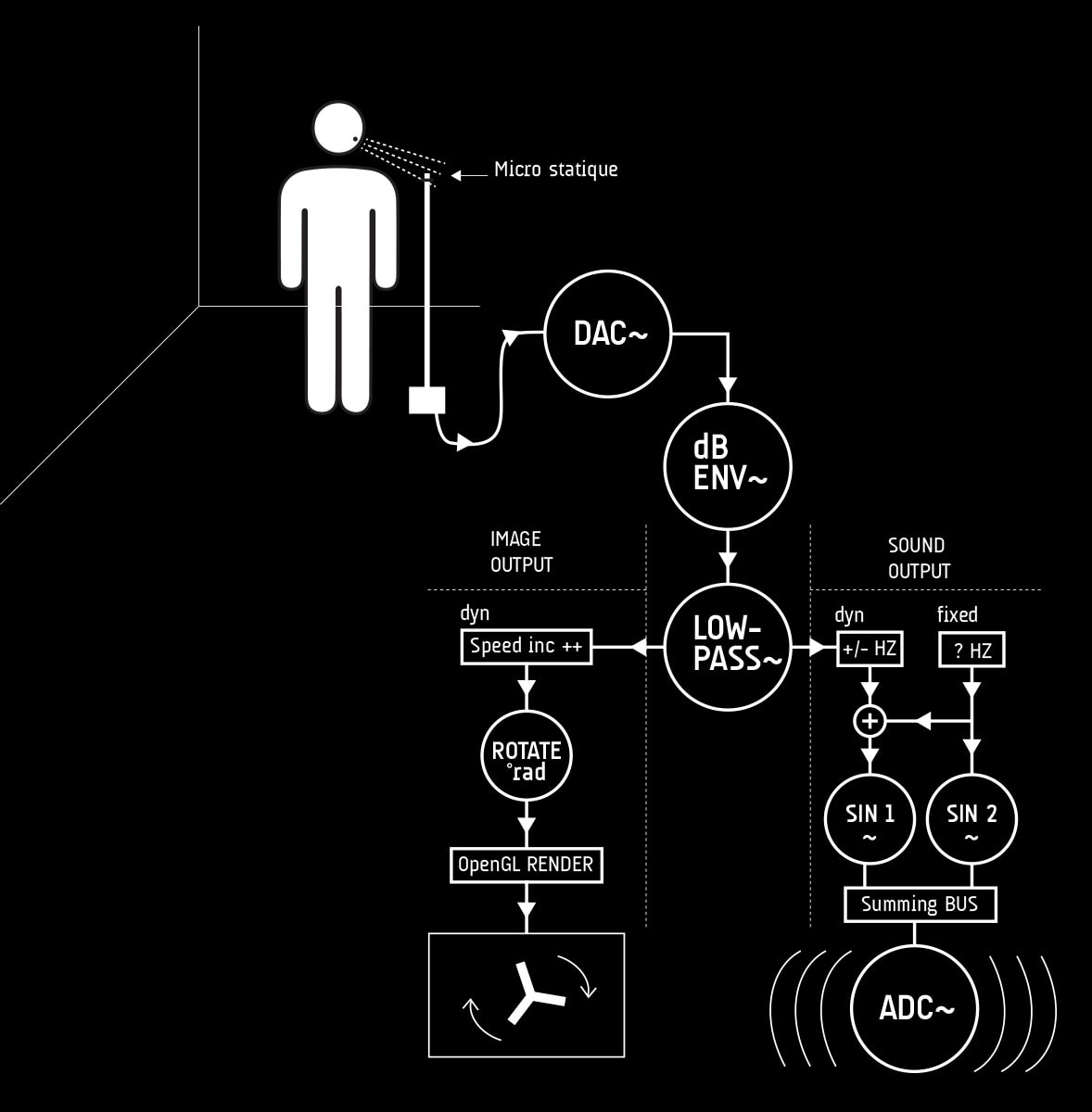 Ombre à Air
With Émilie Pouzet
2012
Ombre à Air est une installation interactive qui interroge la frontière entre réel et virtuel, matériel et immatériel. Le visiteur est face à une sculpture d'ombres qui met en relation des éléments vectoriels animés avec les ombres d'objets réels interposés entre le projecteur et l'écran.
Ainsi, deux images de différentes natures s'associent pour n'en former qu'une seule. Le dispositif utilise le souffle du visiteur — capté par des micros au sommet des mâts — pour activer le mouvement des ombres augmentées et engendrer des nuances sonores.
Ombre à Air est un orchestre polysensoriel, où la fusion des éléments transgresse la perception en matérialisant le vide.
—
Project realized with Émilie Pouzet,
video footage made by Emile Cervia at the exhibition "Open breath" at Orléanoïde festival in ESAD,
Thanks to Véronique Jauté and to the whole team from the ESAD,
(For a good listening, choose a stereo system able to reproduce a maximum of audible frequencies).